Grocery Outlet's Independence from Hunger national food drive
KSLG is teaming up with Grocery Outlet for their 9th annual Independence from Hunger (IFH) national food drive campaign!
We'll be broadcasting live at the Fortuna Grocery Outlet at 1085 S Fortuna Blvd on July 20th from noon - 2p.m. informing folks on how they can help those with food insecurity.
Last year Grocery Outlet raised over $1.7 million nationwide!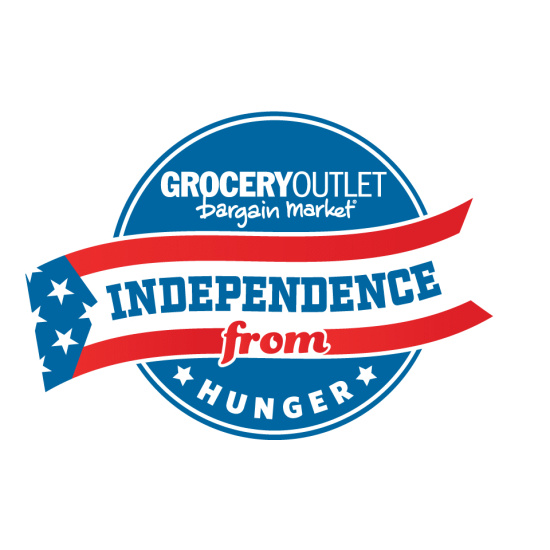 What Is the Independence From Hunger Food Drive?
The campaign collects food and cash donations in-store at Grocery Outlet's 320+ stores
through the end of July that will be distributed directly to local food agencies across the country.
Online donations support the San Francisco Bay Area community through their partnership with Alameda County Community Food Bank.

Why Does Grocery Outlet Do It?
With school out for the summer, many children and their families are at risk of
experiencing food insecurity, lacking the basic nutrients necessary to live active, healthy lives.
Simultaneously, food agencies typically experience the greatest need to serve children
who are out of school during the summer months, leading to low inventories across the country.

The Numbers
According to the USDA's latest analysis of Food Insecurity in America, 15 million
households suffer limited access to food sources and suffer from food insecurity.
Source: USDA, Household Food Security in the United States in 2017

The USDA reports that one in every six Americans experiences food insecurity and 40.6
million Americans were reported as living at or below the poverty level in 2016.
Source: U.S. Census Bureau, Income, Poverty and Health Insurance Coverage in the U.S.
- Data collected in 2016 and released September 2017

How Can You Help?
1. Give $5, get $5. Donate $5 or more in a single transaction in-store or online and you will receive a coupon for $5 off a future purchase of $25 or more.

2. Go to your local Grocery Outlet store and pick up a pre-made bag that is filled with an assortment of the groceries that have been identified as needed.

3.Tell your cashier you want to make a cash donation at the register.
Donations will go directly to that store's local food agency partner.
Donate $1, $5 or round up your change.
4. Join the events at your local store to support the Independence from Hunger food drive.

5. Donate online by visiting GroceryOutlet.com/Donate.
Online donations support the Bay Area community through their partnership with
Alameda County Community Food Bank.