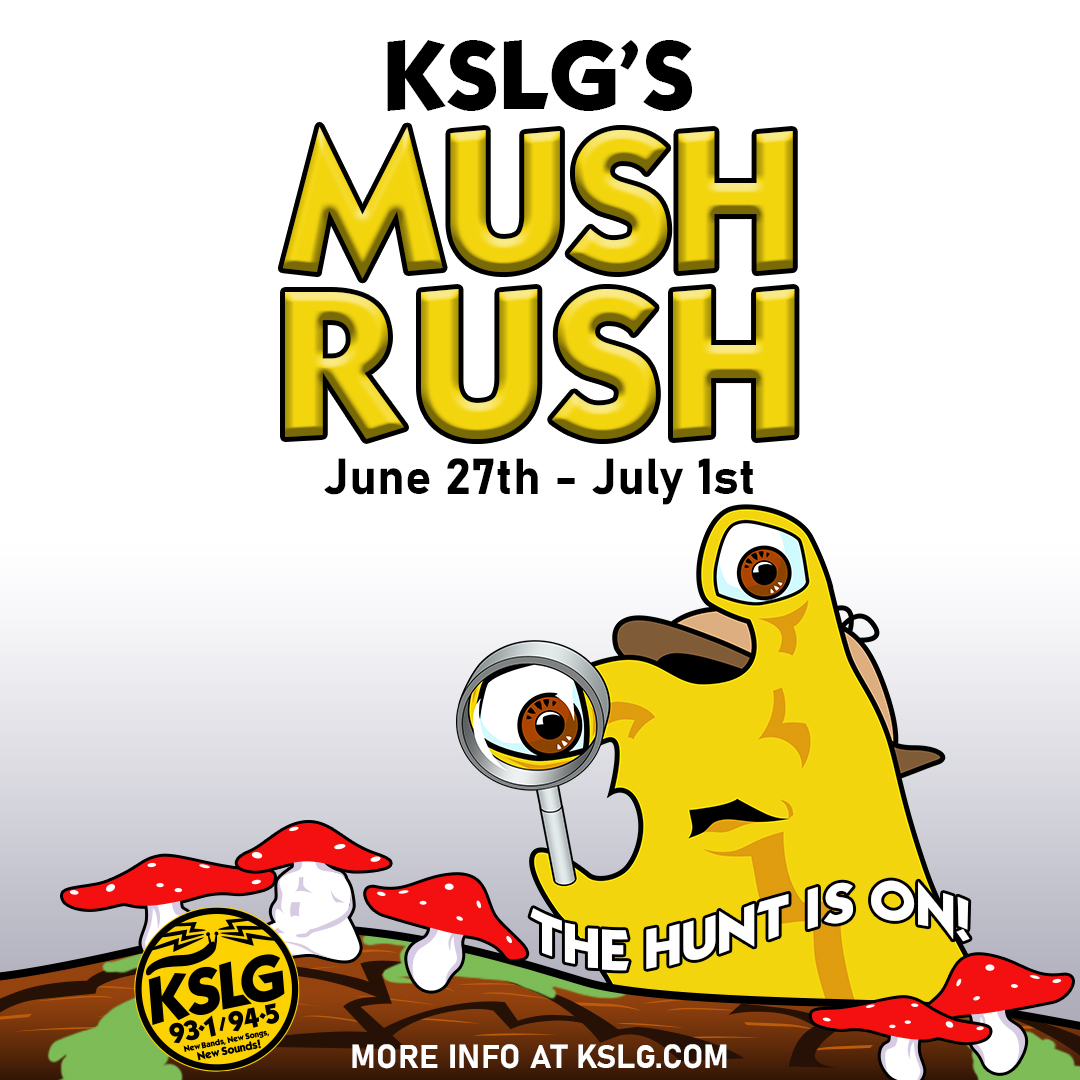 🍄 The KSLG MUSH RUSH 🍄

The KSLG Mush Rush is a treasure hunt for the Humboldt summer!

What: We'll be hiding little mushroom figurines in different places
around Northern Humboldt for 5 days.
Attached to each figurine will be instructions on
how you can be entered in for a chance to win a grand prize!
Make sure you're following us on facebook and Instagram at @kslgfm.
That's where we'll post the photo clues and your selfies!
YEP you have to send us a selfie OR a picture of the mushroom you
found and the location you found it to sabina@kslg.com
ONE MUSHROOM PER PERSON
🍄You also get to keep the mushroom🍄
When: June 27th-July1st
The prize: A night for two at the Scotia Lodge!

We will choose a winner on July 1st when the last mushroom
is found and announce it online!
Contest rules here
Thank you to Belle Starr for making the KSLG Mush Rush possible!
Thank you to Seamoor's for the mushies
Warning: mushroom not for consumption it's just a cute little toy.

🍄 Happy Hunting 🍄