Nikki Leskinen
Mornings
The music biz...where to begin?! I read an excellent article by Ari Herstand in Digital Music News that perfectly articulates what's going on. The industry has diverged: "one [industry is ] run by musicians defining their own career destinies. And the other by money-hungry opportunists, " writes Herstand. When major labels (for the most part) treat artistic creation like stocks on Wall Street, you have to wonder about what's being recorded. Is it a sincere expression or is it a variation on a time-tested formula that is a guaranteed money-maker? "Gone are the days where a Columbia records sticks it out through two failed (full length) albums because they (the industry) believe in an artist, says Herstand. He's right. In this industry, to get signed, you have to already be "proven act".
By now you are probably feeling quite cynical about the state of music, but as someone who believes in saving the best news for last, spoiler alert: there is hope. Like the Rebel Alliance in Star Wars, the independents (musicians/labels/media outlets/blogs) are "damning the system and proclaiming they are not in it for the quick fame and instant success, but because music is at the core of who they are," as Herstand states.
Here at KSLG, music is at the core of what we do. As a locally-ran radio station, we have the power to play music in our format that the big corporate giants won't touch. This is not to say you won't hear any overlap in our playlist from other stations (hell, our audience enjoys catchy earworms too), but noone is forcing us to play certain music. Here at KSLG, we have complete creative freedom over the music we select for our format. This is what makes us an "independent", part of the musical "Rebel Alliance".
Happy Listening!
(Here's a link to Ari Herstand's article)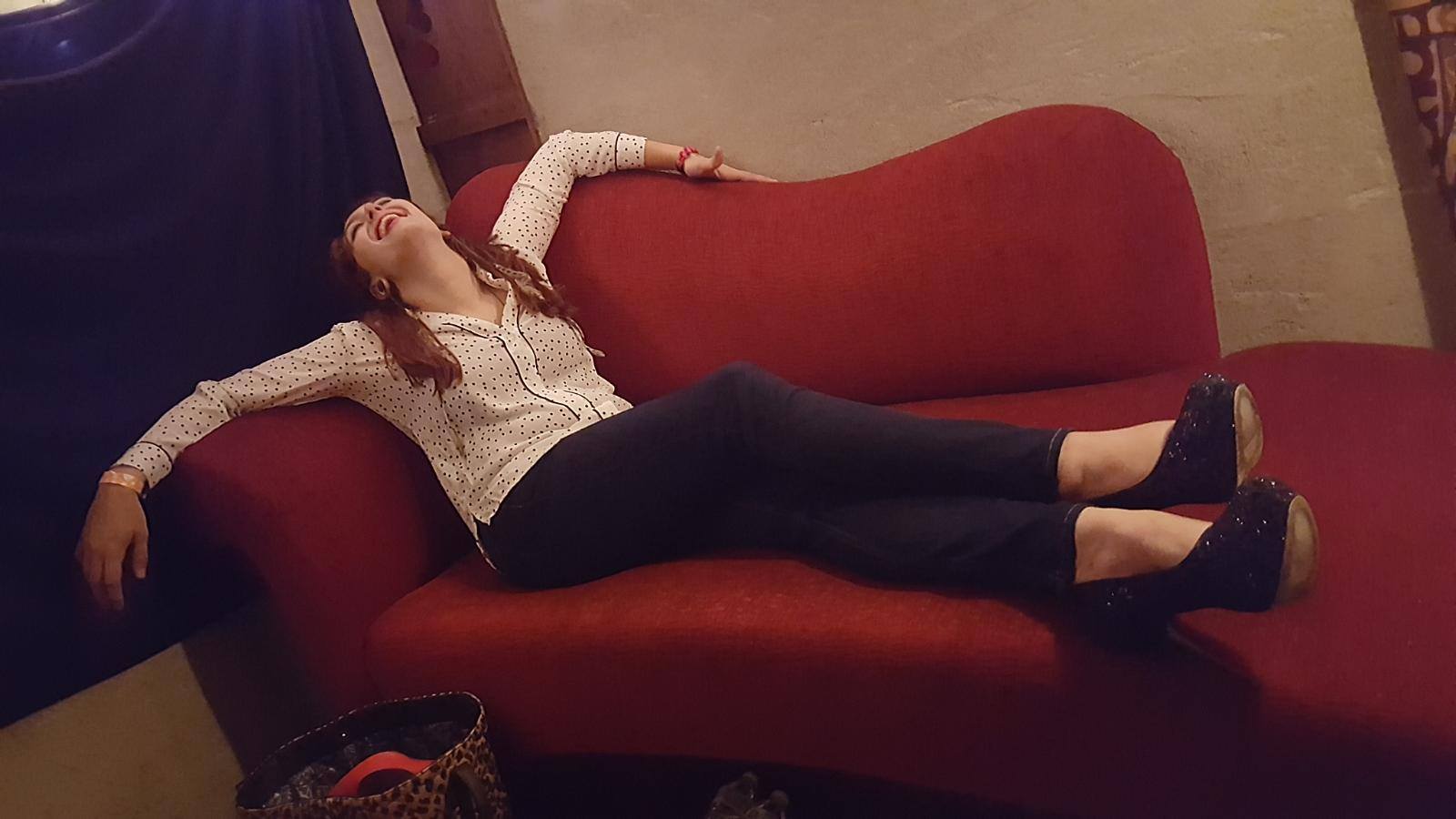 Nikki
PD/MD
Contact Me:
Studio line: (707)-786-5784
nikki@kslg.com
www.facebook.com/DjNikkaySlikk
www.twitter.com/kslgfm
Favorite Tracks
This young singer/songwriter started his musical career in the Ealing Abbey Choir, hitting "high C" notes, most of us only wish we could achieve. When his voice changed, he had two options: rejoin when he was 18 as a tenor, or try something new. He picked up the guitar and never looked back. One of my favorites right now on KSLG.
Take your damn vitamins! You never know when the robot insurrection will begin.
Something in a box that's clawing around, wanting out? Sounds like a song that should have been on the "Gremlins" soundtracks. Mogwais are cool though.
Sabina talks to winner Mr. Breakfast Daddy and recounts the sticky, waxy, jockstrappy display of absolute talent that graced the stage at the Arcata Theatre Lounge for the Mr. Humboldt pageant!
Randee Litten, an ER nurse with Saint Joseph's Hospital in Eureka, spent two weeks in Puerto Rico with the RN Response Network (National Nurses United) back in October. In this follow-up interview with Sabina and Nikki, she updates on what has happened since the October 20th interview on a national and local front. YOU CAN STILL HELP THE 3.4 AMERICAN CITIZENS THERE. To donate: https://www.gofundme.com/hurricanemarianurserelief
It's been 30 days since Hurricane Maria devastated Puerto Rico, but disaster relief has been "chaotic", and the situation "dire", according to Randee Litten, who has spent two weeks in Puerto Rico with RN Response Network (National Nurses United). With information scare or misleading about what exactly is going on, Nikki interviews this St. Joseph's emergency nurse to get to the truth of the challenges these 3.4 million American citizens face. Want to help? Donate now: https://www.gofundme.com/hurricanemarianurserelief.
It's a wrap for The Weekly Exchange! Sabina and Nikki recount their favorite moments in their 2.5 years of research, recording, and producing this music podcast. Thanks for your support of this feature over the years. If you are just discovering The Weekly Exchange, feel free to listen to our archived episodes on KSLG.com, under 'Podcasts". **************THANK YOU - Nikki & Sabina (aka the "Oyster Queens").
The end of 2017 is in sight, and Sabina and Nikki have come up with their "Top 10" KSLG favorites to add to your playlist. 10) The Shelters "Gold" (Sabina) & Lana Del Rey "Love" (Nikki); 9) Lana Del Rey "Love" (Sabina) & Amy Shark "Adore" (Nikki), 8) Dan Auerbach "Shine on Me" (Sabina) & Sorcha "Ruin Your Night (Nikki); 7) Courtship. "Sunroof" (Sabina) & Spoon "Can I Sit Next To You" (Nikki); 6) Alt-J "In Cold Blood" (Sabina) & Morgan Delt "Some Sunsick Day" (Nikki); 5) Maggie Rogers "Dog Years" (Sabina) & K.Flay "Blood In The Cut (Nikki); 4) The Shins "Fantasy Island" (Sabina) & Alt-J "3WW" (Nikki); 3) Amy Shark "Adore" (Sabina) & Childish Gambino "Redbone" (Nikki); 2) The Killers "Run For Cover" (Sabina) & Father John Misty "Real Love Baby" (Nikki); 1) Childish Gambino "Redbone" (Sabina) & Portugal. The Man "Feel It Still " (Nikki). ***Other Credits: DMA's "Dawning", Animal House (1978), The Shelters "Rebel Heart", Baywatch (2017), Lana Del Rey "Lust For Life album trailer", The Hangover (2009), Liar Liar (1997), Maggie Rogers "Alaska", "Disjointed", The Killers "The Man", OVER/UNDER S1 • E6 "Father John Misty", Kendrick Lamar 'King Kunta".
Track Listing: 1) Colors, 2) Seventh Heaven, 3)I'm So Free, 4)Dear Life, 5) No Distraction, 6) Dreams (Colors Mix), 7) Wow, 8) Up All Night, 9) Square One, 10) Fix Me, 11) Dreams*****************THANKS TO OUR SPONSORS: Louise's Gourmet Seasoned Finishing Salts & Companion Animal Foundation. ******Other Credits: Dirty Dancing (1987), Zoolander (2001), This Means War (2012), "The Song That Doesn't End" - Bob Golden & John Rodby, Barenaked Ladies "One Week", The Police "Roxanne", Scarface (1983), Unk " 2 Step", Black Dynamite (2009), Seinfeld "The Parking Garage" (1991), The Notebook (2004),The Lord of the Rings: The Return of the King (2003), Billy Blanks Tae Bo® Body Shape, Chocolat (2000 film), HANS & FRANZ: PUMPING YOU UP HOME VIDEO (1987), The Transporter (2002), Austin Powers: International Man of Mystery (1997).