Nikki Leskinen
Mornings
I've been holding on to a big secret for the last year: I am leaving KSLG. My official last day is August 10th. I have always been a person of action, and as the years have progressed, I've realized talking is not enough for me. There have been other aspirations that I have been working up to during my tenure on KSLG. My love of the outdoors and helping people has been the momentum driving me forward.
KSLG has taught me a lot. Since 2015, I've been program director, music director, promotions manager, production assistant, as well as a broadcaster (all these jobs at once, mind you). It's given me the confidence to effectively communicate, lead by example, share my love of music, and build relationships with the community that I never thought I would have the privilege of doing. I also have the best coworkers. I am proud of my time here.
I thank you for your ears. If you learned something, laughed, cried, cringed, hell, even if I drove you nuts, then I did my job. I've always believed that if you are given a voice, you shouldn't waste it on unimportant superfluous stuff, but balance it between the "informative" and "entertainment" spectrum. Local radio stations are like unicorns, and Humboldt has a paddock of them!

Having been able to serve this community has been an honor.
Thanks- Nikki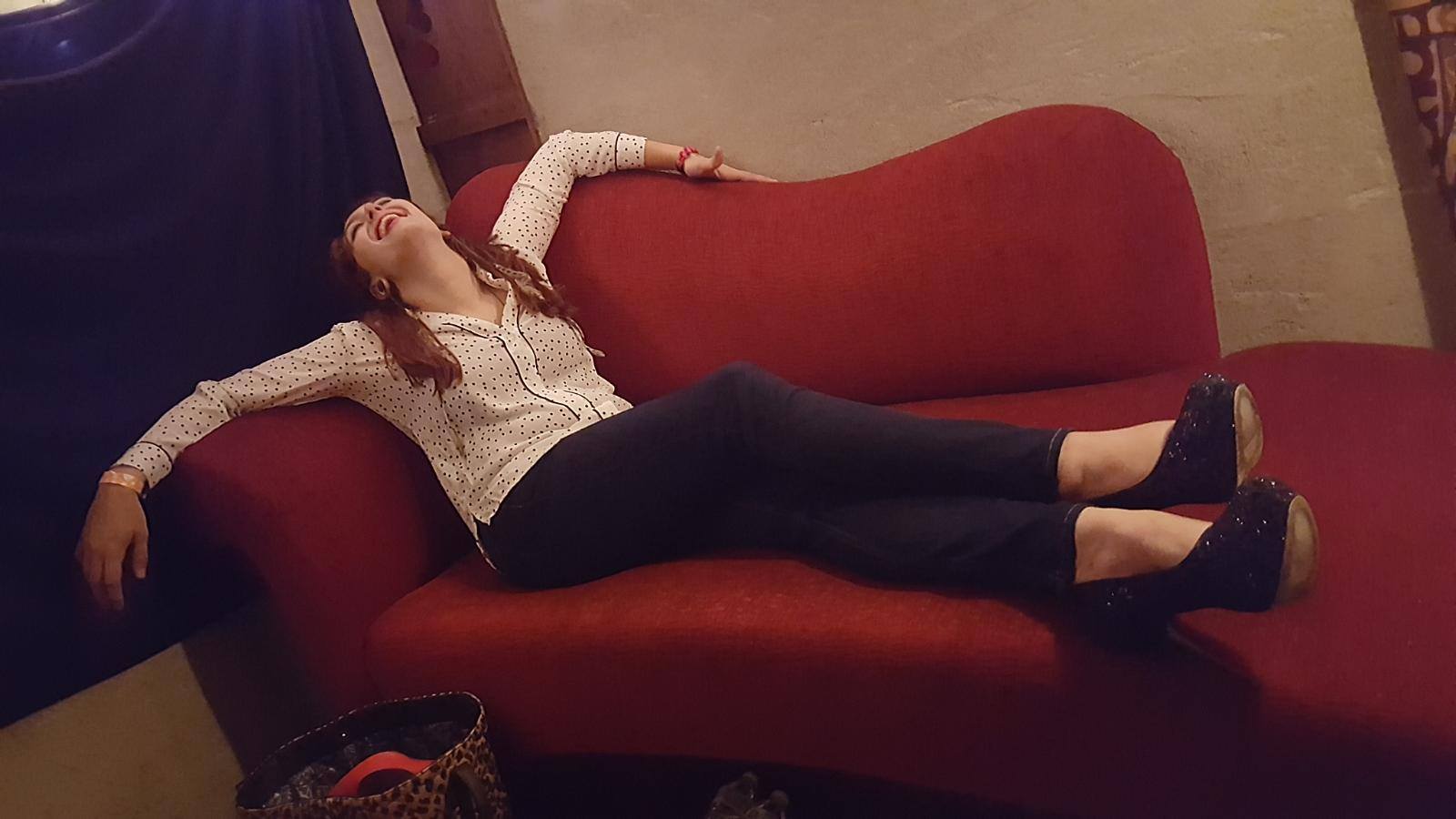 Nikki
PD/MD
Contact Me:
Studio line: (707)-786-5784
nikki@kslg.com
www.facebook.com/DjNikkaySlikk
www.twitter.com/kslgfm
Favorite Tracks
Comment voting does not count. Make sure you click the thumbs up to have your voice heard.
Comment Voting Does Not Count lol. Make sure you click the "Thumbs Up" to have your voice heard.
Thanks to Ashley for submitting this song to KSLG
Merrill Garbus of art-pop, indie pop band Tune-Yards speaks to Sabina about her upcoming lecture at Humboldt State University. AS Presents Merrill Garbus: Radical Thoughts in Multimedia Arts. In this interview, Merrill and Sabina discuss the presence of racism, appropriation and privilege in the music world. The lecture takes place Dec. 5th at 7p.m. in the Kate Buchanan Room at HSU. Go to centerarts.humboldt.edu for ticket information
Sabina talked briefly to Brooks Nielsen of psychedelic surf pop band The Growlers for the kickoff of their Beach Goth Tour and September 21st show at the Arcata Community Center! In the midst of their northbound journey to Arcata, we find out how the Beach Goth Festival started!
Sabina talks to winner Mr. Breakfast Daddy and recounts the sticky, waxy, jockstrappy display of absolute talent that graced the stage at the Arcata Theatre Lounge for the Mr. Humboldt pageant!
It's a wrap for The Weekly Exchange! Sabina and Nikki recount their favorite moments in their 2.5 years of research, recording, and producing this music podcast. Thanks for your support of this feature over the years. If you are just discovering The Weekly Exchange, feel free to listen to our archived episodes on KSLG.com, under 'Podcasts". **************THANK YOU - Nikki & Sabina (aka the "Oyster Queens").
The end of 2017 is in sight, and Sabina and Nikki have come up with their "Top 10" KSLG favorites to add to your playlist. 10) The Shelters "Gold" (Sabina) & Lana Del Rey "Love" (Nikki); 9) Lana Del Rey "Love" (Sabina) & Amy Shark "Adore" (Nikki), 8) Dan Auerbach "Shine on Me" (Sabina) & Sorcha "Ruin Your Night (Nikki); 7) Courtship. "Sunroof" (Sabina) & Spoon "Can I Sit Next To You" (Nikki); 6) Alt-J "In Cold Blood" (Sabina) & Morgan Delt "Some Sunsick Day" (Nikki); 5) Maggie Rogers "Dog Years" (Sabina) & K.Flay "Blood In The Cut (Nikki); 4) The Shins "Fantasy Island" (Sabina) & Alt-J "3WW" (Nikki); 3) Amy Shark "Adore" (Sabina) & Childish Gambino "Redbone" (Nikki); 2) The Killers "Run For Cover" (Sabina) & Father John Misty "Real Love Baby" (Nikki); 1) Childish Gambino "Redbone" (Sabina) & Portugal. The Man "Feel It Still " (Nikki). ***Other Credits: DMA's "Dawning", Animal House (1978), The Shelters "Rebel Heart", Baywatch (2017), Lana Del Rey "Lust For Life album trailer", The Hangover (2009), Liar Liar (1997), Maggie Rogers "Alaska", "Disjointed", The Killers "The Man", OVER/UNDER S1 • E6 "Father John Misty", Kendrick Lamar 'King Kunta".
Track Listing: 1) Colors, 2) Seventh Heaven, 3)I'm So Free, 4)Dear Life, 5) No Distraction, 6) Dreams (Colors Mix), 7) Wow, 8) Up All Night, 9) Square One, 10) Fix Me, 11) Dreams*****************THANKS TO OUR SPONSORS: Louise's Gourmet Seasoned Finishing Salts & Companion Animal Foundation. ******Other Credits: Dirty Dancing (1987), Zoolander (2001), This Means War (2012), "The Song That Doesn't End" - Bob Golden & John Rodby, Barenaked Ladies "One Week", The Police "Roxanne", Scarface (1983), Unk " 2 Step", Black Dynamite (2009), Seinfeld "The Parking Garage" (1991), The Notebook (2004),The Lord of the Rings: The Return of the King (2003), Billy Blanks Tae Bo® Body Shape, Chocolat (2000 film), HANS & FRANZ: PUMPING YOU UP HOME VIDEO (1987), The Transporter (2002), Austin Powers: International Man of Mystery (1997).